Soak in the Japanese aesthetic with the gorgeous kimono on these manga's covers
Asami works at her dream job as a wedding dress designer for an apparel company. But her life is completely turned on its head when her father, a company investor, sets up an arranged marriage interview for her and Takafumi, her company's CEO! Despite Takafumi's professional competence and good looks, Asami bluntly rejects the offer, refusing to have to tie the knot with such an incredibly brazen and rude man. Despite this, Takafumi, realizing he gets turned on by her rejection, devises a plan which ultimately forces Asami into marriage and moving in with him! Is this the beginning of a sweet married life between Asami and her annoying boss?!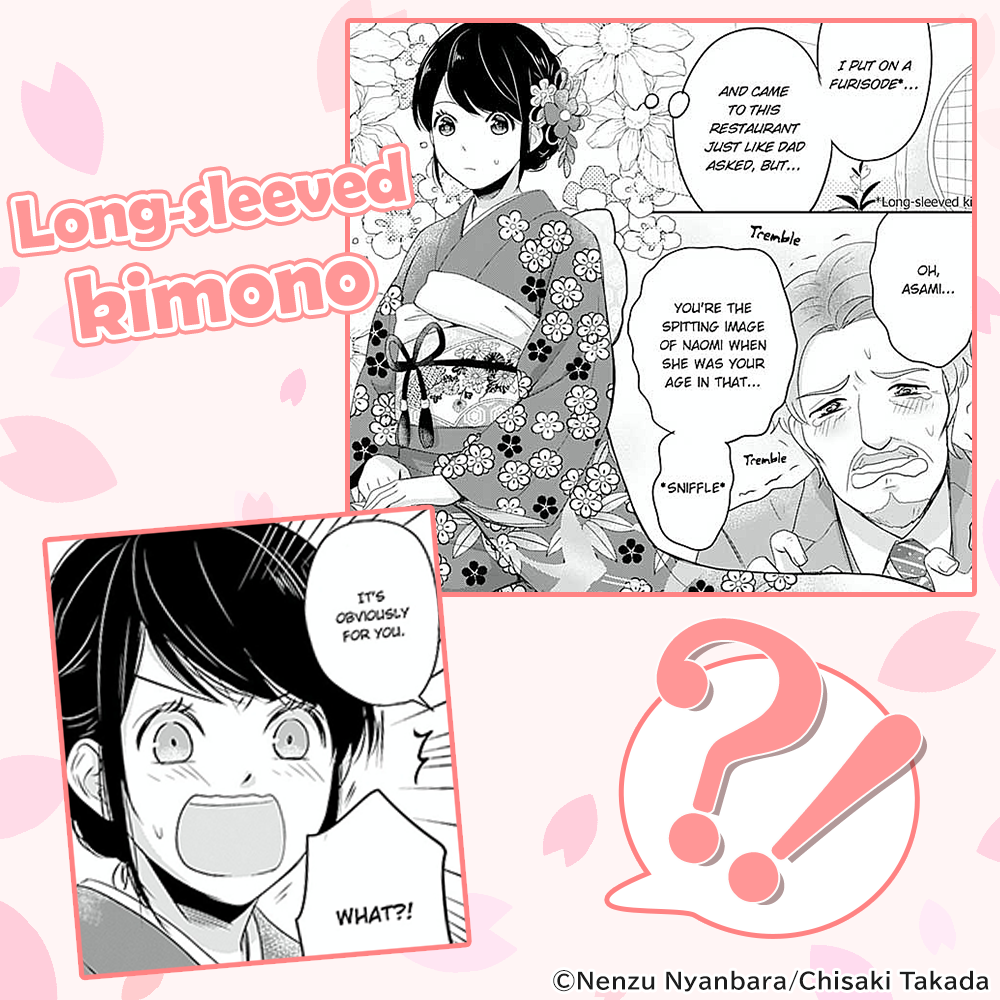 "This is our first time meeting, but I would like us to get divorced." 10 years ago, with a single written agreement - a mere piece of paper, Rio, the young daughter of a long-standing family in Kyoto, became bound in marriage to a complete stranger. The man who suddenly becomes her husband is Takamine, the handsome president of an IT company. A decade has now passed, with neither husband nor wife ever having met, or exchanging so much as a conversation. One day, Rio suddenly decides to make her way to Tokyo to meet her husband. When they finally meet for the first time, she immediately requests that they get divorced. Takamine is taken aback by Rio's beauty. However, due to personal reasons, he has no intention of getting the divorce. And when Rio visits Takamine again days later, he makes the absurd suggestion for them to move in together!
Shizuku has no interest in romance, as her work and hobbies are enough to make her life fulfilling. Her mother wants her to marry, though, and at her insistence, Shizuku concedes to meeting Takaharu, a handsome and elite researcher, just to see if they might be a good match. Then, at their very first meeting, Takaharu pops the question out of nowhere...! He also gives a very well-reasoned pitch on how the arrangement would benefit them both, which Shizuku finds so persuasive that she accepts his proposal on the spot.
Despite starting on such a mercenary note, their newlywed life sees Shizuku developing deeper feelings for the calm and gentle Takaharu. At the same time, though, the way he always maintains a polite distance and never even tries to touch her leaves Shizuku full of doubt...!!
Meanwhile, Takaharu is closely guarding certain hidden feelings of his own...
Letting the right moment for a wedding night slip past them was just the start of the hectic, heart-pounding romance for this adorably unfortunate fledgling couple.
~ Explore the trials and triumphs of oiran courtesans ~
Yoshiwara, old Edo's paradise of pleasure, has been reborn in modern-day Tokyo.... In this playground of the powerful, where money rules all, women sell both their bodies and the idea of romance to their male clientele. Thrust into this world is the ingenue Asuka, who's been sold out by her foster parents to pay off their debts. While at first oblivious to the nature of Yoshiwara, she accidentally barges in on a "transaction" between a courtesan and her client. Confronted with her new reality of being bought and sold, she longs to make a break for it... but is there anyone around her she can trust...?!
A "kamuro" is a young girl who takes care of and runs various errands for a courtesan, and at the same time studies the art for herself. The way kamuro would refer to their respective courtesans as "big sister" gave rise to the word "oiran", the most elite courtesans in Edo-era Japan. This story takes place in a brothel called Shinkiro in notorious Yoshiwara red-light district, starring an oiran known to many as the "Courtesan from Hell", a super popular sadist specialist named Hashidate. Her personal kamuro, Namiji, narrates the story, and paints a picture of Hashidate that most would never expect. A variety of customers, including townsfolk, samurai, and high-rollers, are in full force as Namiji recounts these fantastic tales!
Don't miss these kimono covers, either!