Let this grand adventure in reincarnation and strategic planning begin!
After restoring her memories, Samara realizes she's been reincarnated as the villain in her favorite dating-sim game. She also remembers that every road this character takes leads to her death by the age of 16! To rewrite this tragic fate, Samara attempts to get in good with her father, the world's strongest mage. However, her usual selfish antics have made her father grow cold and distant from Samara...! Ever determined, Samara puts in work to win the love and affection of her otherwise cool and standoffish father! Let this grand adventure in reincarnation and strategic planning begin!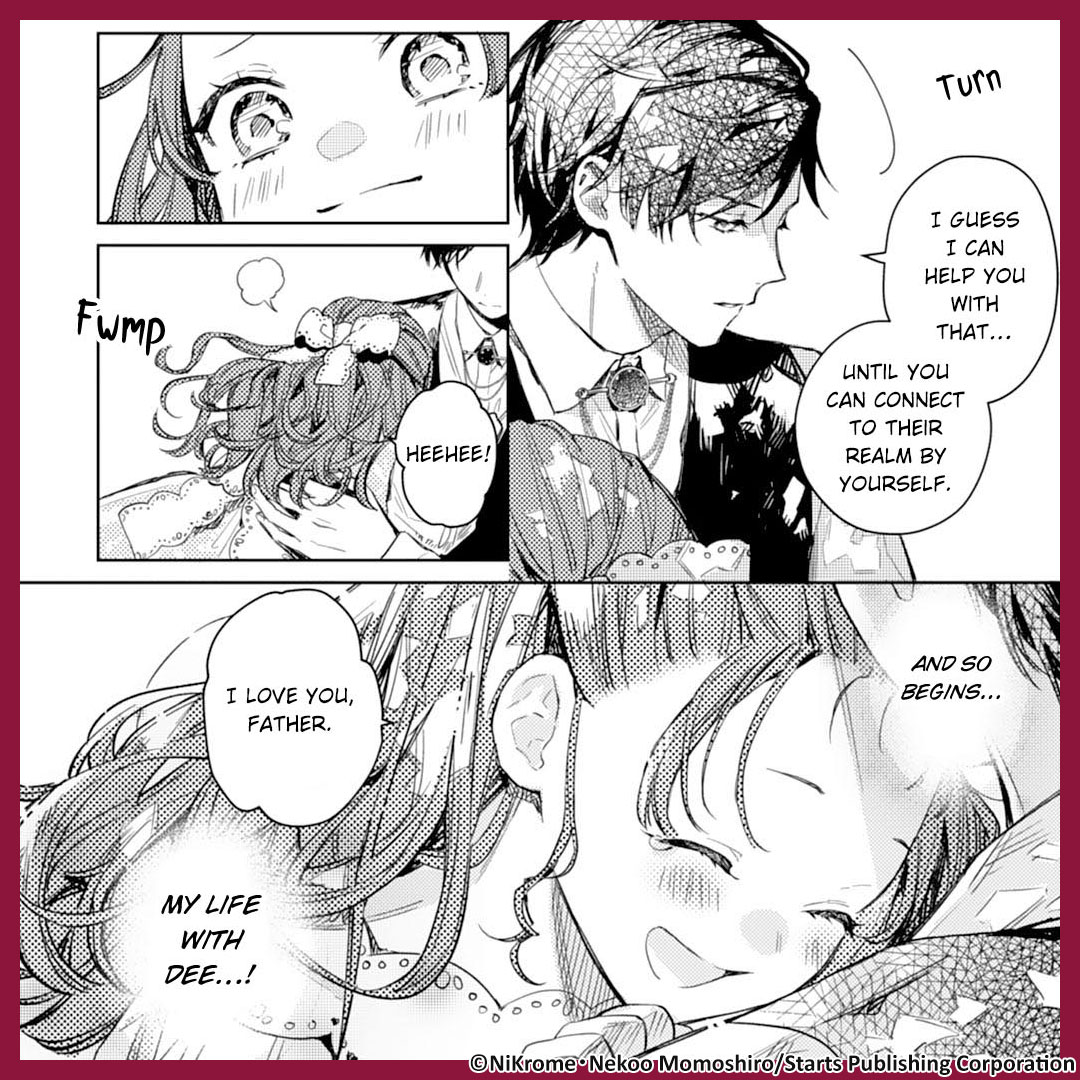 Cross over to MangaPlaza to read Isekai/Reincarnation titles that you won't find anywhere else!
Cierra was reborn as a noble lady after falling tragically to her death right after her fiance called off their marriage in her past life. With a second chance at life, she gets engaged to Prince Elliot and it seems like she'll finally get her happy ever after... But then her marriage is called off AGAIN?!
It seems Elliot wasn't after love, but the extraordinary ability that ran in her family for generations! But Cierra showed no signs of inheriting it...
"If you don't have that power, you are worthless to me!" And with that, Elliot abandons her with his new fiancee in arms. Cierra falls to ground sobbing in despair and heartbreak at her second failed engagement when a blurry vision of Elliot appears through her tears...
Gifted with the "Clairvoyant Gaze," an extraordinary ability to see all, Cierra is taking charge and her quest for revenge is just getting started!
Leila is a woman who used to work in an office. Now, she's suddenly fallen into a new fantasy world called "The Dragon Kingdom." While falling out of the sky, she was saved by a giant dragon and decided that from now on her name is Lylac. Now she will live in the castle of the King of this nation, the Dragon Lord, and have the opportunity to work. However... the workers never take breaks and are constantly overworked! Lylac, with her kitchen servant status and knowledge of modern cooking, tries to get the staff to take breaks and enjoy lunchtime meals! In the midst of positive change in the kitchen, Lylac's soup dish accidentally gets sent to the Dragon Lord himself?! Lylac was prepared for the worst, but in audience with the Dragon Lord is told "make this soup for me every day from now on." What?! The Dragon Lord now has a taste for Lylac's cooking! An alluring fantasy story of friendships, romance, and delicious food!
Princess Leontina has been spending the empire's funds on jewelry and dresses, all in attempt to win the heart of her husband and crown prince, who won't even give her the time of day. But now, her crimes have caught up to her and she has been sentenced to death. Repentant, she prays to the gods for a second chance at life, promising to be a better princess. But after the axe swings downwards and all fades to black, the next thing she knows, Leontina is back in her childhood bedroom, and it's the morning of her eighth birthday?!

Confident that her knowledge of future events will be the key, this time, Leontina makes the bold decision to properly protect her country by taking the throne for herself. Will our princess be able to escape her fate this time around?
One day, Grete von Lilienthal realizes that she has been reincarnated as a character of the romance simulation game she was into in her past life. However, she is not the heroine or the villainess, but a nameless side character! All seems fine and well until she realizes that if she continues with things as they are, she will get caught up in a fire at her academy and die! Now, to avoid the death flag, Grete decides to change her major to magical medicine, which hasn't had any applicants in years, so she can avoid the main building where the fire will happen. With the course of events now taking a turn away from what she knows, an incredibly handsome elite scholar is now her teacher. Furthermore, the heroine and the villainess keep trying to get together with her to talk and become friends! All she wanted was to quietly survive the events of the game, but somehow she's now the center of attention?!
Ellie is a girl who unconsciously retained some memories from her past life as an office worker in a cosmetics company. She is suddenly appointed to be the maid to the crown princess of the kingdom, Lady Arianne. However, upon their first meeting, Ellie is completely shocked with Arianne's appearance! Hives on her skin, a veil covering her pale face, this princess has kept herself locked up in the manor! It seems this all started when her father remarried, and trouble began to brew between her new mother and sister. Ellie decides to help by taking advantage of her memories of cosmetics, working to improve the mood and livelihood of the crown princess... but what will come from these efforts?!
One day, Maria is reincarnated as a character in her favorite dating-sim game. As fate would have it, her favorite character and heroine, Lily, appears right before her as well?! Without so much as casting a glance toward her supposed object of desire, the Prince, Maria is overwhelmed by being so near her favorite character, Lilly. But, it turns out Maria's actually reincarnated into the character that bullies Lily in the game...?! Just when Maria thought things would end up with her being hated by her favorite character, she comes to a realization. "Perhaps I can play the role of the villain but still protect Lily from being bullied...?" Resolving to protect Lily's smile at all costs, Maria goes forth with her plan to! But, turns out Prince Al, who is attempting to be with Lily, is onto Maria's tactics?! Let the story of this three-way fantasy entanglement start now!