My husband has a boyfriend?!
Swapping husbands with my friend?!
Trending titles full of twists!

After 5 years of marriage,
my husband suddenly confesses that he's gay...?!
I want to be loved, as a person, and as a woman. - Misaki Nakamichi (35) is a teacher who has been married for 5 years to her attractive husband. She appears to have a life that many would be envious of. However, the truth is that she has been concerned about her marriage due to the lack of intimacy - Her husband only sleeps with her once a year, on the day of their wedding anniversary. As she continues to question her husband's sexual desire for her, their next anniversary arrives... and she receives a shocking confession from him!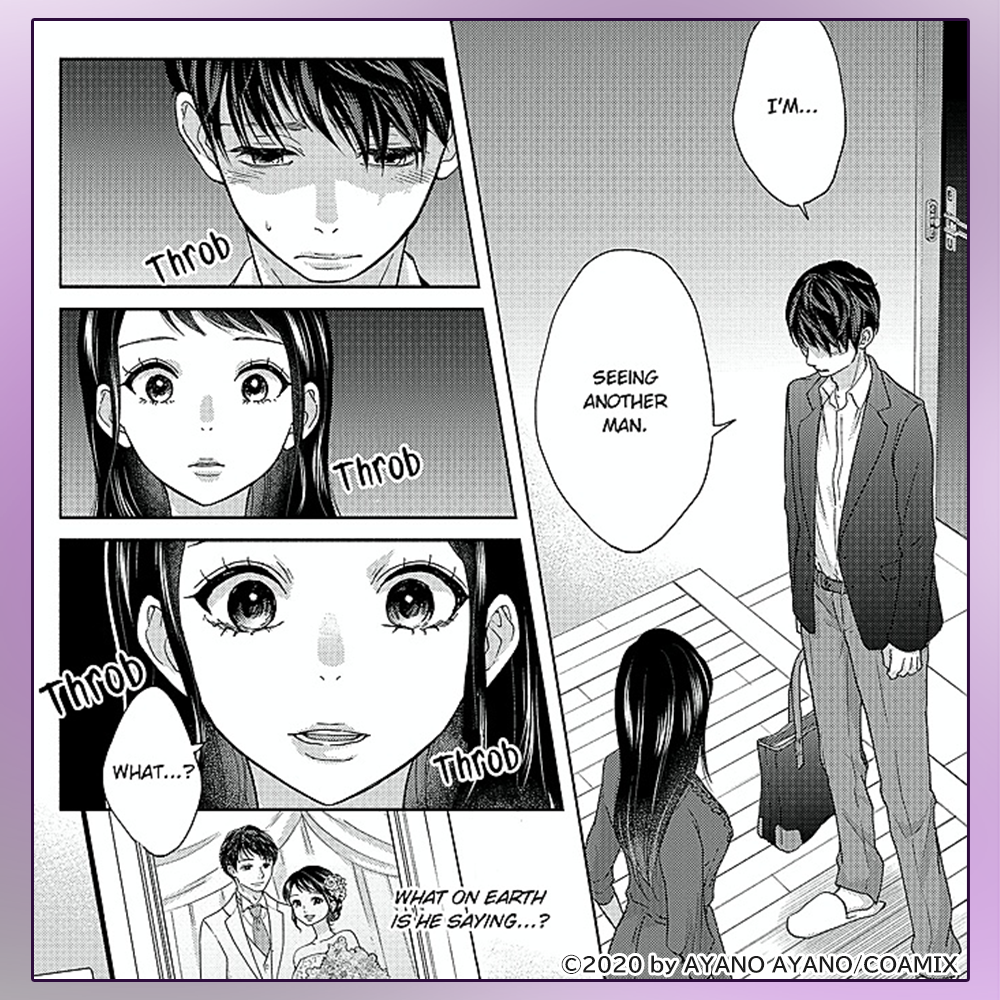 What will happen when two wives swap husbands that are complete opposites?!
When the MC reunites with the man she once had an affair with, how will she handle it...?!
One day, daycare teacher Misa happens to come face to face with Kato, the father of one of the boys in her class. This Kato is the same man Misa met at her part-time job during junior college - the married man she once had an affair with. She thought their relationship was a thing of the past, but after seeing him again something inside of Misa starts crumbling, leaving her heart in a shambles... One night, finding Kato's number still saved in her phone, Misa gives in and calls him...! Added to the mix are Kato's wife Yuka and her lover, Tomoya. All of them old enough to know better but too wretched to care, these sorry souls sink further into the tangled mess of their own murky desires, their struggles laid bare on the pages of this frank tale.