These MangaPlaza Original titles are captivating readers everywhere!
"Getting so into it in this situation. What a dirty girl." - I can feel you through my shirt, your skin brushing against all the most sensitive parts of my body, your fingers slipping inside me. You whisper for me to keep quiet so we don't get caught...but I just can't...!
One night, Kaede accidentally locks herself out of her office, but then she runs into Shioya, the guy she's been crushing on, in the hallway outside it. He helps her out and even ends up offering to let her crash at his place for the night! Except that's when Shioya's roommate gets home, and the two of them panic and rush to hide in the closet. Their bodies are pressed so close together that Kaede's heart starts racing... Then Shioya's lips brush against Kaede's breast, and suddenly things are moving fast!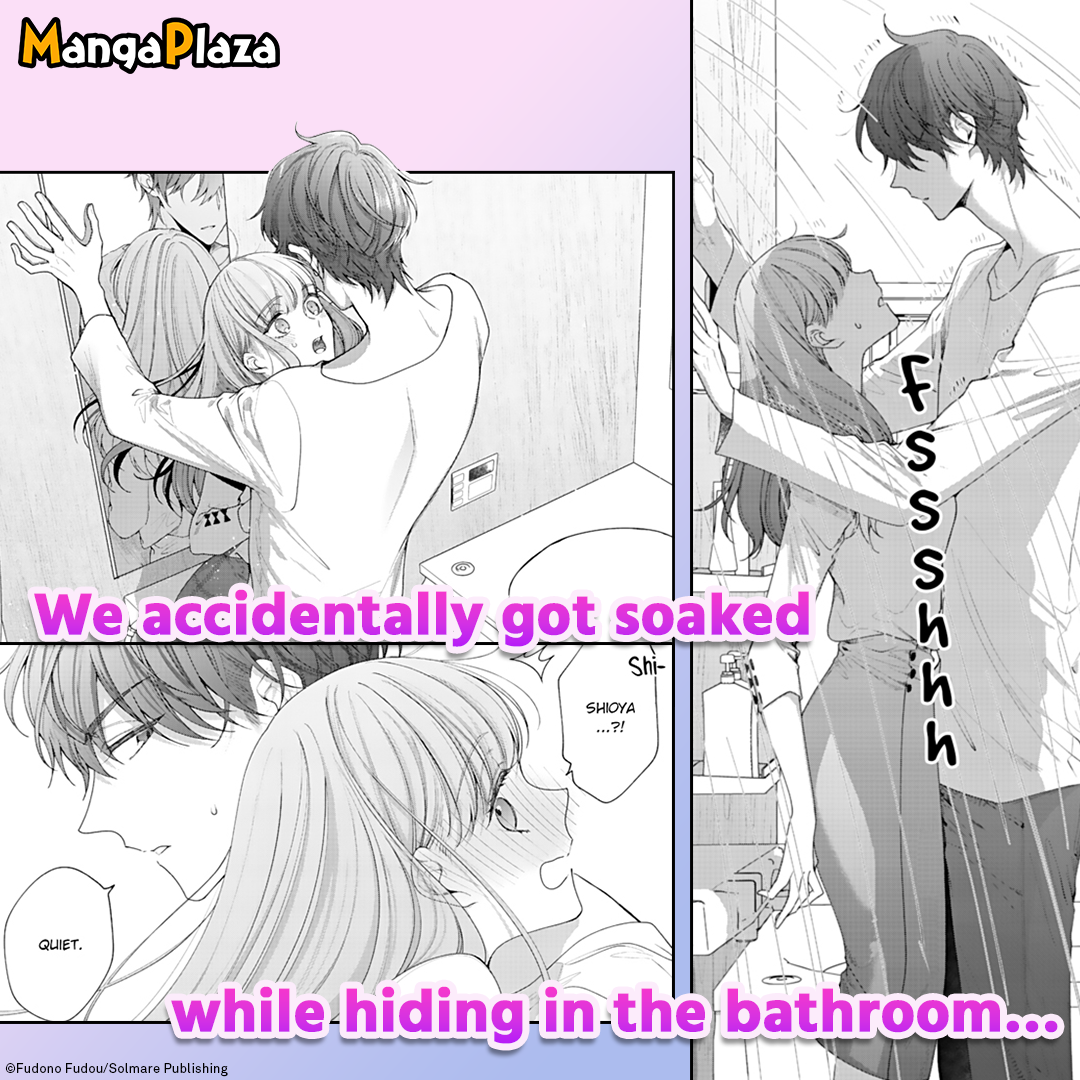 "It's you that I want. Size has nothing to do with it."
He whispers sweet words as his muscular body envelopes her, relentlessly attacking her small breasts that she's always been self-conscious about...
Akari Hananoi is the manager of her company's judo team.
One night after a drinking party with the team, she is taking care of one of the athletes, Iwashiro, who got too drunk. In his drunken slumber, he grabs her tight and won't let go, which leads to them spending the night together in each other's arms...!
With a massive 40cm height difference, they're two pieces that can't fit together, right?! He'll show her mind and body how to slowly melt and loosen up in this exciting love story!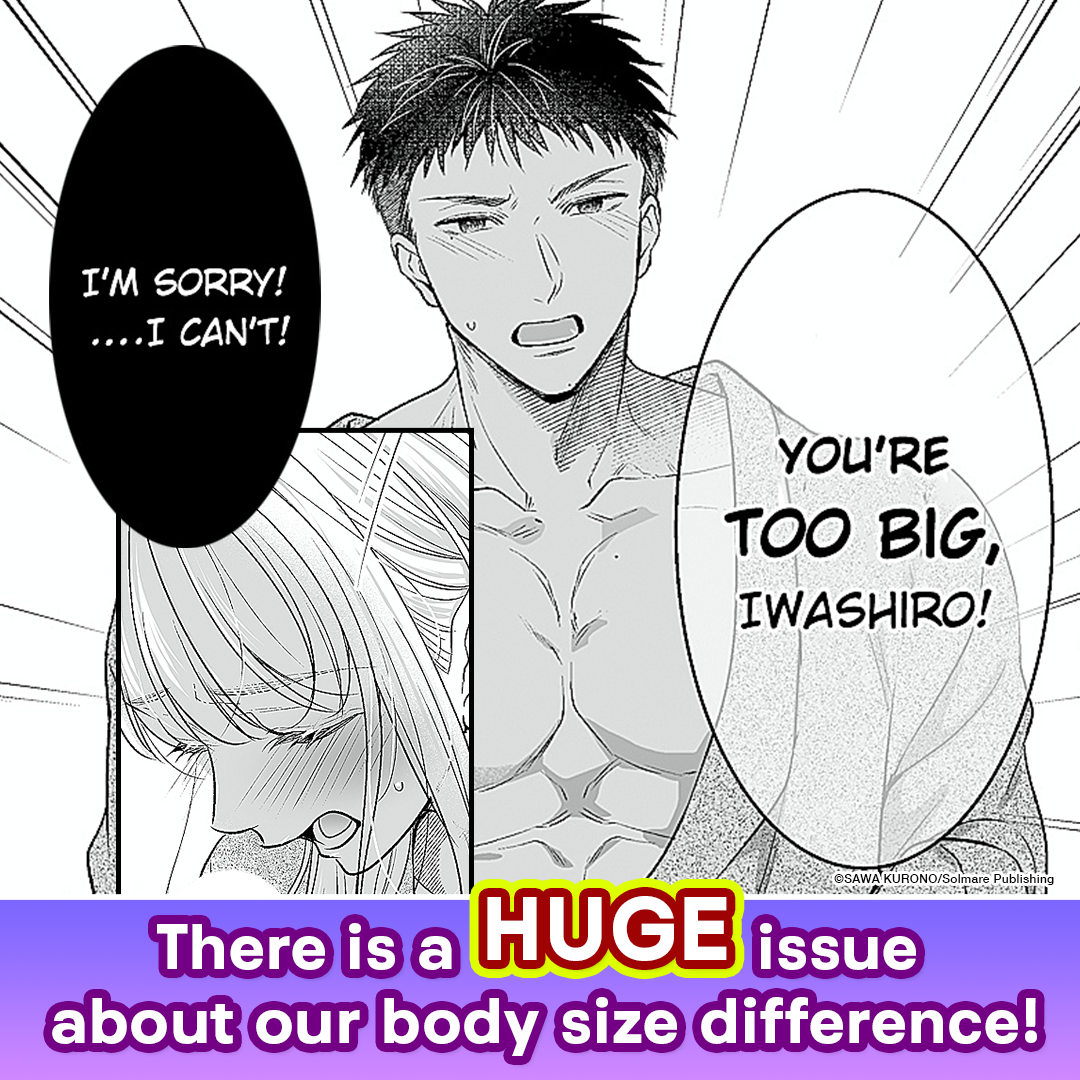 Also these wildly popular titles!