Feel the spark of passion with #Romance and #Adult Romance♡
"Would you go out with me?" The boss I idolize suddenly asked me out?! I'm so happy... But also not... I mean, he only really knows my at-the-office persona, right? -- The words that haunt her came from the boy she liked in high school. "There's something different about you." Now unable to show her true self in front of anyone she has feelings for, Aya is suddenly asked out by the boss she both loves and respects - her manager, Soichiro Mishima. Fearing that he too will be disappointed if he sees her true self, she is unsure how to handle things. But, while Aya is still spinning her wheels, Mr. Mishima proposes letting him make a few "inappropriate advances" under the pretext of her getting to know him better.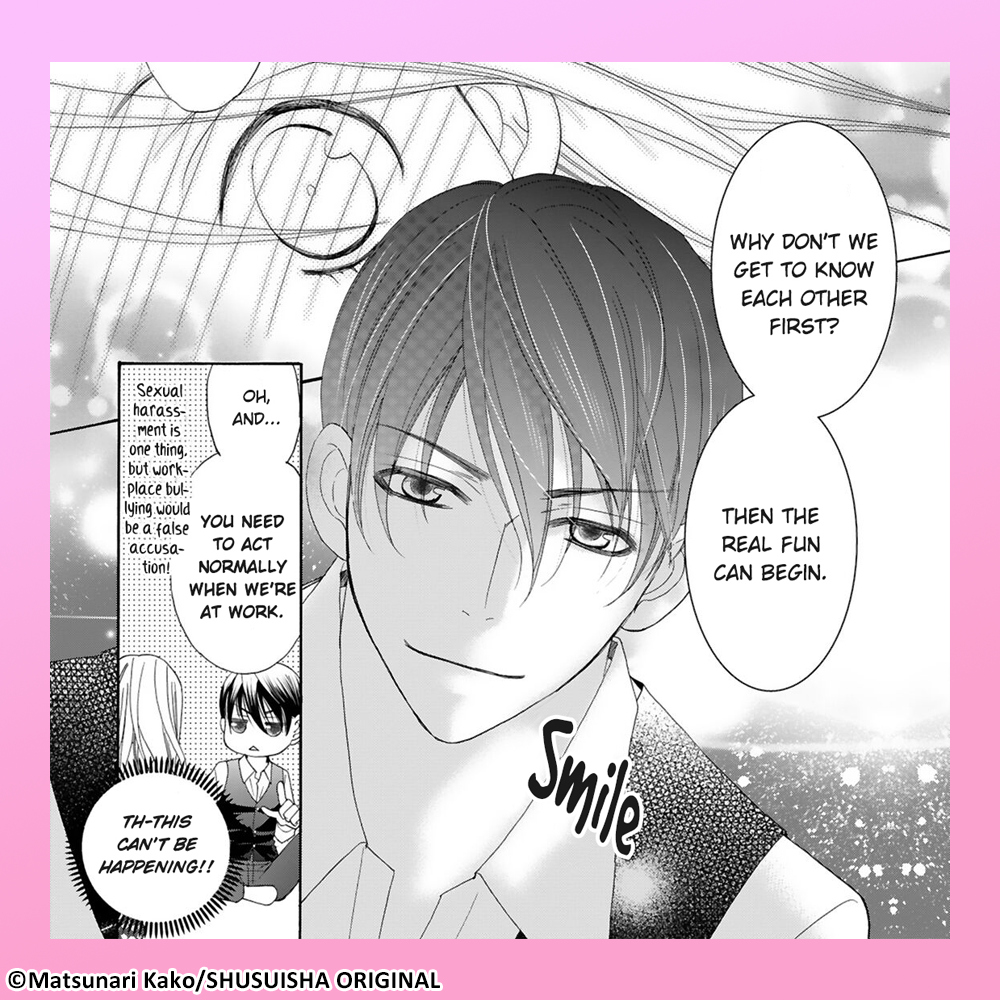 Enjoy the thrill of adventure with #Fantasy!
At a particular shopping district located in an old Tokyo neighborhood, humans and cats seem to live together in peace. But these cats aren't your ordinary felines! They are spirits, whose human forms allow them to go about their days undetected amongst the other locals. And the truth is, this neighborhood attracts some rather unique problems because of its residents. Chisato, a shop owner and the only human aware of the cat spirits' presence, and Kotora, a young cat spirit band together in attempt to solve the various predicaments they encounter. But will luck be on their side?