Fujoshi, cosplayers, idol stans - you name it.
These MCs just can't get enough of that otaku life!
My best boy (or girl) makes life worth living!
Azusa lives for only one man: Chika-kun, of the idol group P4U. But when she accidentally dies trying (and failing) to save him, she can't believe her luck-to be in literal Heaven with the man she loves! But never one to lie, God says this one is on him, and sends them both back to continue their lives...but there's just one little problem. Their souls have been sent to the wrong bodies! And not only that-they can switch back and forth by kissing? What on Earth does fate have in store for them?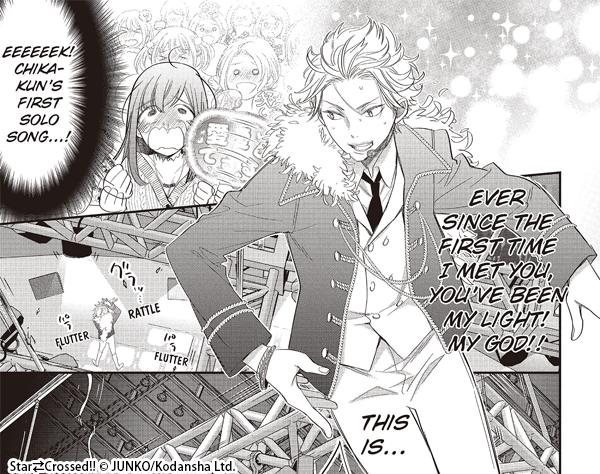 SUBSCRIPTION

Hush Couture Twentysix year old Nagisa Kataura has a secret. By all appearances, she's an average tempworker, but beneath her businesscasual exterior she's a devoted cosplayer. Transforming into her favorite anime and manga characters is her passion in life, and her hard work and creativity has earned Nagisa respect amongst her cosplay cohorts. But to the rest of society, her hobby is a silly fantasy, so she has to keep her two worlds separate. However, as demands from both sides of her life begin to increase, she may one day have to make a tough choice - what's more important to her, cosplay or being "normal"
My hobby Yaoi was disclosed!? I could get close to my secret classmate, but don't realize my true personality...!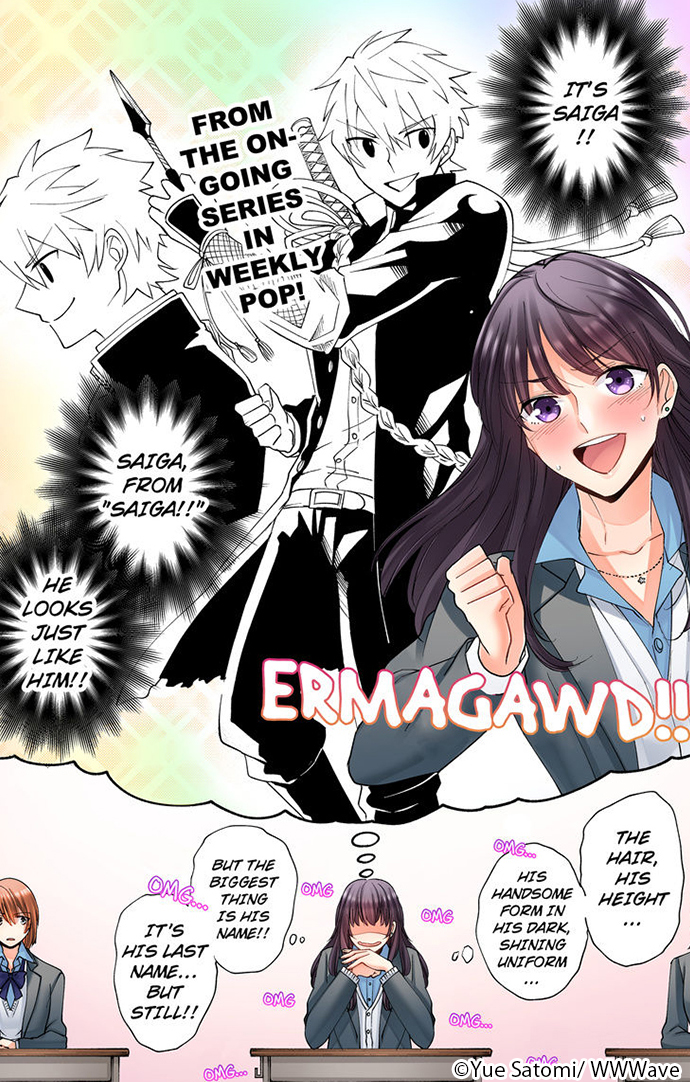 SUBSCRIPTION

Hikari Tsutsui (a.k.a "Tsuttsun") is a high school student who is content with his virtual life of anime and video games. One day, he gets stuck cleaning the pool with Iroha, a real live girl who is stylish, sassy and known to be easy with boys...and she aggressively approaches him! Tsuttsun, who has few friends and lives in his own world, finds himself smitten by the confident and wild Iroha...and his whole world is turned upside down!! It's the awkward and pure love story of a boy who experiences relationship for the first time.
Narumi Momose has had it rough: Every boyfriend she's had dumped her once they found out she was an otaku, so she's gone to great lengths to hide it. When a chance meeting at her new job with childhood friend, fellow otaku, and now coworker Hirotaka Nifuji almost gets her secret outed at work, she comes up with a plan to make sure he never speaks up. But he comes up with a counter-proposal: Why doesn't she just date him instead? In love, there are no save points.
SUBSCRIPTION

Hi there! My name is Serinuma Kae. I'm the kind of girl who loves checking out boys and fantasizing about them getting friendly (and more) with each other-I'm what you might call a fujoshi. One day, my beloved (yes, he's an anime character) died, and the shock of it all was more than I could have ever prepared for! My grief over his passing resulted in some ridiculous weightloss! And you won't believe what happened next! Soon after my change, the four most divinely gorgeous boys in my school asked me out on dates! I accepted them all, and you'd think I'd be happy with my sudden popularity, but the truth is, my heart only yearns for a prince to be next to his prince. Ahh, yes, boys, I'd much prefer that you turn your affections elsewhere and KISS HIM, NOT ME!
It's spring of freshman year, and Kanji Sasahara has a difficult dilemma. Should he declare his love for manga and anime fandom by joining an otaku club, like he has always wanted to? Is he prepared to deal with the social stigma attached to being an otaku? Meanwhile, Saki Kasakabe has her own otaku conundrum. How can she turn her boyfriend, anime fanboy Makoto, into a normal guy? Kanji follow his heart as does Saki. When both Kanji and Makoto join Genshiken: The Society for the Study of Modern Visual Culture, Saki chases Makoto through the various activities of the club from costumeplaying and comic conventions, to video gaming and anime model figures. Saki finds otaku to be more than she imagined, but not necessarily in a good way. Includes special extras after the story!
new academic year means new members for the lovably misfit Genshiken: The Society for the Study of Modern Visual Culture! Club president Chika Ogiue now has to manage a freshfaced trio of yaoi fans (one of whom dabbles in crossdressing), a surly American transfer student with a penchant for obscure anime quotes, and her own rising career as a professional manga artist. Can she actually find time to draw her own vanity project for ComicFest? This volume of Genshiken: Second Season includes special extras after the story!