How to Leave a Review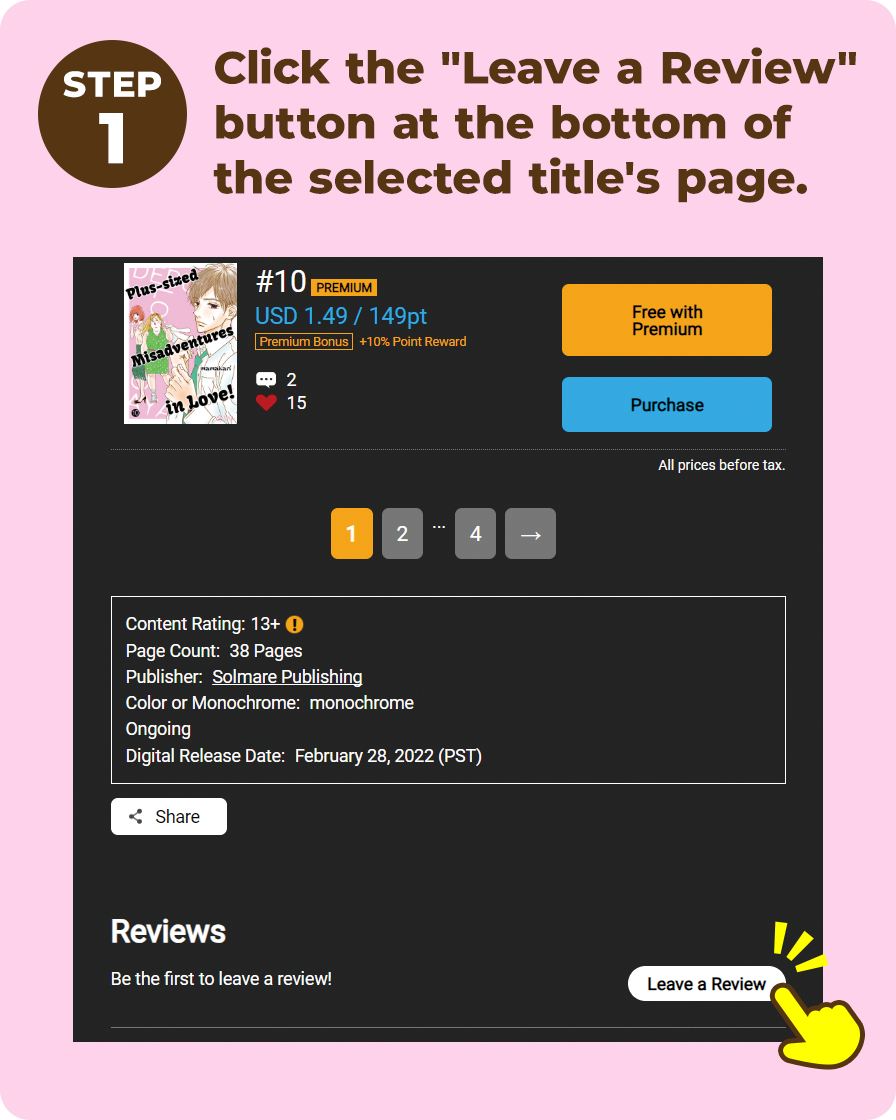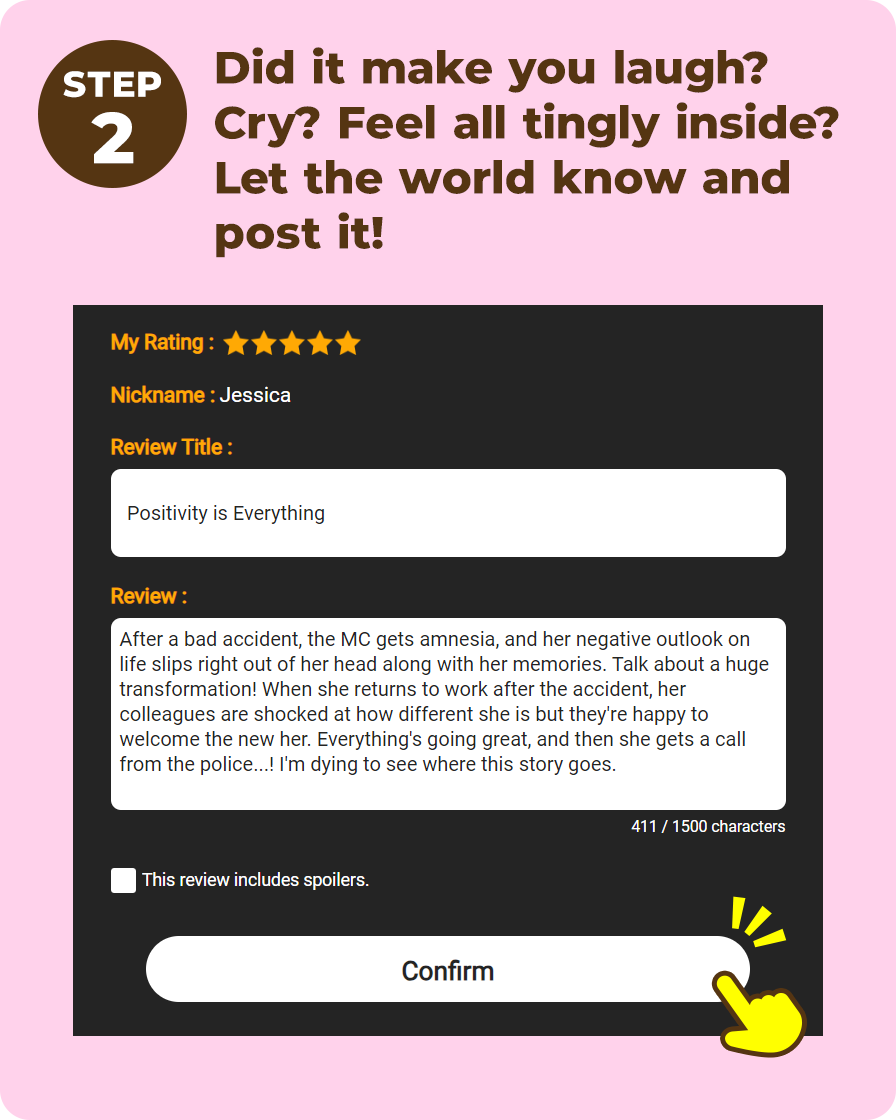 Campaign Agreement
Campaign Period
Nov. 1, 2023 12:00 AM - Dec. 31, 2023 11:59 PM (PST)
Campaign Requirements
During the campaign period, post one or more new reviews.
*Applicable to all titles, even if not purchased.
*Review must include a written portion; ★ rating only will not be counted.
*Only one review per title will be eligible to earn points.
Point Reward Details
Those who leave one or more reviews during this campaign period will receive 5 points per review.
*Up to 500 points (100 reviews).
Regarding Point Allocation
Points earned will be allocated around the end of January 2024 and valid until the end of March 2024.
*Points earned can be checked from My Account.
*Please click here for more information about points.
Notes
The following posts will not be counted towards this campaign.
-Posts containing inappropriate language.
-Posts containing only one extremely short sentence or the same sentence repeated continuously.
-Posts containing only symbols, emojis, etc.
-Multiple posts with the same text.

Click here for more details about reviews.

Promotion is subject to change without prior notice.
Click here for further terms and conditions.