Save on these titles!

Deal lasts from
Dec. 21 at 12:00 AM - Jan. 31 at 11:59 PM (PST)
Romance
"This is the punishment for a fat, ugly girl like me falling in love with someone as beautiful as you..." Yumeko had a mountain of complexes about herself. Then, a terrible accident befalls her. Though somehow saved from the brink of death, Yumeko wakes up a completely different person. "This is...me...?! I'm SO cute!!" Those around her can't hide their surprise and wonderment at this 180°change... But, Yumeko's new hyper-positive attitude starts to change her surroundings, too. Worries and complexes can affect anyone, and Yumeko will chop right through those of her various supporting characters!! In love, work, friendship... And an attempted murder case?! This frenzied romantic comedy will leave you bubbling with energy!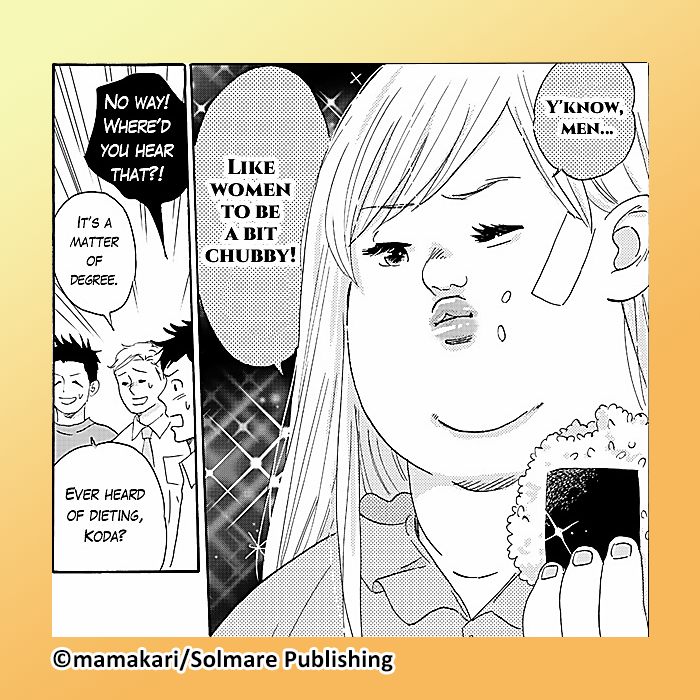 Yoshiwara, old Edo's paradise of pleasure, has been reborn in modern-day Tokyo.... In this playground of the powerful, where money rules all, women sell both their bodies and the idea of romance to their male clientele. Thrust into this world is the ingenue Asuka, who's been sold out by her foster parents to pay off their debts. While at first oblivious to the nature of Yoshiwara, she accidentally barges in on a "transaction" between a courtesan and her client. Confronted with her new reality of being bought and sold, she longs to make a break for it... but is there anyone around her she can trust...?!
I want to be loved, as a person, and as a woman. - Misaki Nakamichi (35) is a teacher who has been married for 5 years to her attractive husband. She appears to have a life that many would be envious of. However, the truth is that she has been concerned about her marriage due to the lack of intimacy - Her husband only sleeps with her once a year, on the day of their wedding anniversary. As she continues to question her husband's sexual desire for her, their next anniversary arrives... and she receives a shocking confession from him!
Sana's first boyfriend, Yamato, was not exactly the looker, but he was kind. And that's what Sana loved about him. So when he suddenly dumps her without warning, her heart is left completely shattered. Having lost faith in the world, Sana vows to leave her past self behind, and transforms... into a full-on delinquent!3 years later, when Sana had all but forgotten how it feels to love, two guys unexpectedly appear in her life. Koichi, the student council president and school celebrity. And... Sana's ex, Yamato?! Sana barely recognizes her ex, who has undergone a complete transformation of his own, becoming a heartthrob teenage actor! With conflicted memories and emotions on the rise, where will our protagonist's innocent heart take her?
Boys' Love
Kyoya is a voice actor who exclusively voices tops, Kaoru is a boys' love manga artist, and they've been in love since college. Now, the pair rent basically live together, and every moment is as sweet as pie. Even though Kyoya voices tops in his work, in real life he's a bottom -- and he's got the most coquettish, syrupy moans. A BL between two professionals that's simply overflowing with a love as sugary as honey!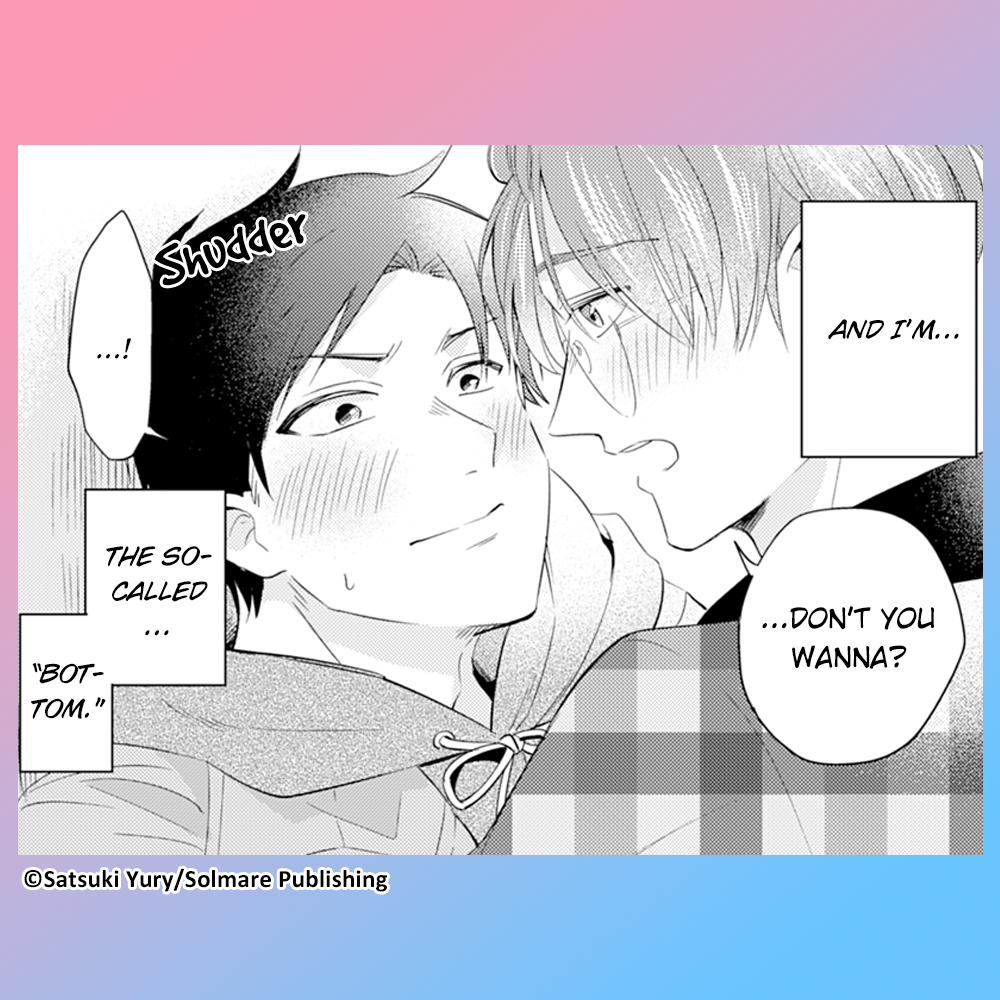 Childhood friends Ao and Ritsu attend the same university. Though Ritsu is the older of the two, he operates at 110% stupidity, so it's younger but more put-together Ao who has always been the one looking after his hot mess of a best friend. Today, Ritsu once again comes over to Ao's place unannounced and drinks himself stupid(er), leaving Ritsu to help him into bed. But this time Ritsu, in his drunken fervor, makes a sudden left turn in the conversation and jumpstarts an unexpected development in their relationship...!
Kitazono Haruhisa has always been popular with the ladies! But then underclassman Io appears, and all the girls including Haru's girlfriend leave him to fawn over Io. An annoyance at first, Io is soon smitten with Haru thanks to a certain incident. He's good-looking enough to get more girls than Haru, but this dang pretty boy Io just trails after Haru like a loyal pet and gazes at him so passionately... That's nothing to feel good about!! These past ten years, Haru has let Io's affection go to his head, but now...?
"Just quit already, you idiot!" "I'm sorry, sir!!"Today again, producer Hata roars insults at clumsy assistant director Igarashi for making a mistake, his shouts ringing through theTV Station. From the outside they seem like a monster boss and an employee in over his head on the boss' bad side. But Igarashi knows Hata's weakness, and he uses that to flip the script to his advantage once night falls!!